Honor Flight Syracuse, Inc. is an IRS 501(c)(3) public charity (EIN 45-4021913), registered with the New York State Attorney General's Charity Bureau (NY Registration # 43-69-91). Donations are tax deductible to the full extent of the law.
A generous donation of $500 sponsors a Veteran to fly on a mission (airplane, bus, meals, backpack, photo book, etc.)
There are two ways you can donate!
1) Donate Online:
2) Download and Complete a Donation Form: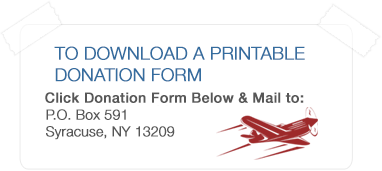 We would like to acknowledge and thank those who have graciously donated time, energy, resources and financial support to make our missions possible.


Major Corporate Sponsors:

SRC, Inc. – Corporate Sponsor & Volunteer Teams
www.srcinc.com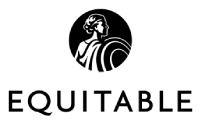 Equitable – Corporate Sponsor & Volunteer Teams
www.equitable.com



M&T Bank – Corporate Sponsor & Volunteer Teams
www.mtb.com


Saab – Corporate Sponsor & Volunteer Teams
www.saab.com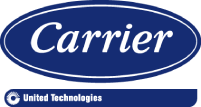 Carrier – Corporate Sponsor & Volunteer Teams
www.carrier.com


Huhtamaki – Corporate Sponsor
www.huhtamaki.com



Le Moyne College, Department of Nursing – Veterans Health & Safety Leadership and Volunteer Nurses
Le Moyne Nursing Website


Additional Sponsors:
4291 CPO Association
Aldi, Inc.
Amazon Smile
American Legion – Antwerp Post 916
American Legion Allen Giles Post 588
American Legion Arthur T. Meehan Post #1343
American Legion Auxiliary – Bassett-Baxter Unit 789
American Legion Auxiliary – Manning Lilla Unit 463
American Legion Auxiliary – William S. Monaghan Unit – Post 268
American Legion Auxiliary Post 189
American Legion Auxiliary Post 465
American Legion Champion-Hobkirk Postuzo Post 420
American Legion Cicero Post 787
American Legion Cortland City Post 489
American Legion Crowley-Barnum Post 25
American Legion Donald R Ward Post 1259
American Legion Fuller Taylor Auxiliary Unit 915
American Legion Fuller Taylor Post 915
American Legion Hastings-Gorski Post 1128 Auxiliary
American Legion Helmuth-Ingalls Post 232
American Legion Jefferson County Auxiliary
American Legion John Adams, Jr. Post 925
American Legion John C. Londraville Auxiliary Unit 832
American Legion Klock-Smith Post 1788
American Legion LaBuff-Cole Post 911
American Legion Mead Post # 1556
American Legion Meeker O'Rourke Post #1309
American Legion New Hartford Post 1376
American Legion Post 1297
American Legion Post 1556 – Madison
American Legion Post 239
American Legion Post 821 – Colon-Couch
American Legion Post 876
American Legion Prior Stock Post 1552
American Legion Prior Stock Post 1552 – American Legion Riders
American Legion Ralph Share Post 297
American Legion Smith Savage Post 583
American Legion Sylvan Beach Post 1153
American Legion Utica Post 229
American Legion Watertown Army Navy Post 61
Americu Credit Union
AMVET Post 384
AMVETS Ladies Auxiliary Post 262
AMVETS Post 265
Ascent Aviation Group, Inc.
AssociatIon of Fundraising Professionals of the Finger Lakes
Auburn Lodge #124, F. & A. M.
Aurora Volunteer Fire Department
BeKen Contracting Services, LLC
Belgium Cold Springs Volunteer Fire Department
Berlin Metals
Bernier, Carr & Associates, Engineers, Architects & Land Surveyors, P.C.
Binghamton Giant Market, Inc.
Borodino Fire Department, Inc.
Bousquet Holstein PLLC
BPO Elks #271 of Oswego, NY
Brownstrong Foundation
Budget 1 Hour Sign Systems
Building Energy Solutions, LLC
Burns Bros. Contractors, Inc.
Butler Disposal Systems, Inc.
Calibre
Callimachus Masonic Lodge #369 F & A M
Camden Cycle Riders
Camillus Elks Lodge No. 2367
Carpenters Local Union # 277
Carthage Savings and Loan Association
Caseworx Custom Cabinetry, Inc.
Cayuga County Community College Foundation, Inc.
Cayuga Lake National Bank
Cazenovia Equipment Co, Inc.
Centennial Club
Central NY Chapter of MOAA
CINTAS
Clay Sportsmen's Club
CNY Central Ch 3
CNY Chapter 490, Military Order of the Purple Heart
CNY Chapter, The American Truck Historical Society
CNY Erie Canal Region Vintage Chevy Club of America
CNY MOPAR Association, Inc.
Colonel Bigelow Lawrence Chapter NSDAR
Comfort Systems USA
D'Arcangelo & Co, LLP
David & Sarah Webster Family Fund
Davis Mechanical Service, Inc.
Dewitt Community Church
Doug Pinckney & Associates
Dr. Tom Dooley Choraliers
Dunkin' – The Wolak Group
Eagle Association of CNY, Inc.
Emerald City Detachment Marine Corps League, Inc.
Empire Merchants North, LLC
Empire State Society, Sons of the American Revolution
Empower Federal Credit Union
Excellus BlueCross BlueShield – Veteran Network ERG
Executive Art
Fabius Democratic Committee
Falcone Associates, inc.
Father Edward J. Giorgio Catholic War Veterans Post 689
Fight for Our Vets
Finger Lakes On Tap, Inc.
Fleming Fire Department Co. 2
Fulton Rotary Club, Inc.
Fulton Savings Bank
Fulton Screen Printing
Fulton Sunrise Rotary Club
Geddes Seniors
Global Travel Association – Upstate New York Chapter
Golub Corporation
Greater Rome Utica Chapter MOAA
Griffiss Ski Club
Grossman St. Amour CPAs PLLC
H. C. Bainbridge
Hill Radiation Oncology
Homer Junior High 6th Grade Teachers
Honor Flight Network
Howland Pump & Supply Co., Inc.
Hueber-Breuer Construction Co, Inc.
Independent Insurance Agents of CNY, Inc.
Instigator Sams
International Wire Group, Inc.
Italian American Athletic Club
JGB Enterprises, Inc.
Journey of Faith United Methodist Churc
Junior High Sunshine Fund
KeyBank Foundation
Knights of Columbus – St Joseph Council 5398
Kulis Enterprises, Inc.
Ladies Auxiliary of Liverpool Elks #2348
Landscapes East, Inc.
Liverpool Elks Lodge BPOE 2348
Liverpool Rod & Gun Club
Local Union 43, IBEW
Lowville Elks Lodge No. 1605, Inc.
Mashburn Equipment LLC
Max Finkelstein, Inc.
McIntosh Box & Pallet Co., Inc.
Meyer Laboratory, Inc.
Millwrights Local 1163
Minoa Golden Age Club
Monday Evening Club
Mullen Industrial Handling Corp
N.E.T. & Die, Inc
NADA Foundation
National Grid
National Tractor Trailer School, Inc.
NESCO Services Inc
New York Central Mutual Fire Insurance Company
New York Society of Washington, DC, Inc.
New York State Court Officers in Syracuse
Ocean House Management
Oneida Business Enterprises, Inc.
Oneida Lake Flyers
Packaging Corporation of America
Pafumi Fire Extinguisher
Pathfinder Bank
Paulus Development Company LLC
Perform4Purpose
Polish Legion of American Veterans Post 14
Price Chopper
Prison City Ramblers
Pyramid Management Group, LLC
Reserve Officers Assn, Onondaga Chapter
Right Coast, Inc.
Robinson Memorial Presbyterian Church
Rome Academy of Sciences
Rome Rotary Club
Rotary Club of Baldwinsville
Rotary Club of Onondaga North
Salt City Women Veterans #80
Sands Brothers Roofing Company, Inc.
Schneider Packaging Equipment Co., Inc.
Scrimale and Scrimale, CPAs
SERVPRO of Northern Onondaga County
Skaneateles Rotary Foundation, Inc.
Skaneateles Suites – A Division of Skaneateles Properties, LLC.
Smiles of Skaneateles
Solvay Bank
Solvay-Geddes Veterans
Sons of the American Legion – John Cool Post 257
Sons of the American Legion – Post 1468
Sons of the American Legion Post 463
Sons of the American Legion Squadron #588
Sovena USA, Inc.
St. Joseph's Hospital Labor and Delivery Dpt
Strategic Financial Services
SUNY Albany School of Undergraduate Studies
Syracuse Brigadiers Alumni Association
Syracuse Builders Exchange, Inc.
Syracuse Corvette Club, Inc.
Syracuse Industrial Sales, Inc.
Syracuse Pistol Club, Inc.
Syracuse Shelby Mustang Club
Teamsters Local Union No. 687
The Bank of New York Mellon
The Breakfast Club
The Fred L. Emerson Foundation
The Penn State Club of Greater Syracuse
The Sherwood Inn
TOPS Markets
Tornatore & Company, CPA'S, P.C.
Town of Onondaga Seniors
Town of Salina Seniors
Twisted Axles of Syracuse
UBS Community Affairs & Corporate Responsibility, Americas
Ultralife Corporation
United Refrigeration, Inc.
Universal Metal Works, LLC
Utica National Group Foundation
Utica Sail and Power Squadron
Verona VFW Post 6811
VFW – Clifford E. Galbraith Memorial Post 7127
VFW Auxiliary, Department of New York
VFW Clay Liverpool Post 951
VFW Edward C. Seymour Post 1231
VFW Edwards Wevers Post 7290
VFW Lewis County Memorial Post 6912 Ladies Auxiliary
VFW Lt. Cyrus Garnsey III Post 1323
VFW Malson-Jones Post 7393
VFW Oswego County Council
VFW Phoenix Memorial Post 5540
VFW Post 569 – Fulton
VFW Post No. 2246, Inc.
VFW Silas Wainright Post 6338
VFW Yorkville Memorial Post 6001
Vietnam Veterans of America, Chapter 103
Visual Technologies
Volkswagen Club Of Central New York
WCNY Public Broadcasting Council of CNY, Inc.
Welch Construction, Inc.
West Canada Valley American Legion Post 1524
Whitney Memorial Fund

Honor Flight Syracuse, Inc. is a designated hub in the national Honor Flight Network. For more information on the coordinating services of the national program, please visit: www.honorflight.org