Honor Flight Syracuse Leadership: 2019 Board of Directors
Member: National Honor Flight Network
www.HonorFlight.org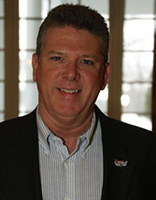 Randy Flath, Past-President and Co-Founder, Advisory Board
NYSOMH
In 2009, Randy Flath traveled as a guardian with his father on a mission for Honor Flight Rochester. After seeing how much this experience meant to his father and the other veterans on the mission, Mr. Flath was determined to bring this experience to the veterans of Central NY. In 2011, Mr. Flath became the President and co-founder of Honor Flight Syracuse.
As president, Mr. Flath leads the board to coordinate missions and ensure the growth and stability of Honor Flight Syracuse. He does this with a sense of urgency to thank our aging veterans while there is still time. He has great respect for the service and sacrifices of our nation's veterans.
Mr. Flath has worked for many years in the commercial printing industry and currently provides office support at a local healthcare facility. He lives in Camillus with his wife Nancy, a frequent volunteer at Honor Flight Syracuse events.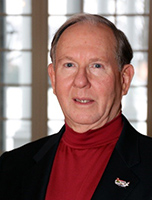 John Paddock, Jr., President and Co-founder
Rear Admiral, U.S. Navy, retired
Rear Admiral John J. Paddock, U.S. Navy (retired) became familiar with Honor Flight when Mr. Randy Flath, HFS President and Co-founder, presented the concept to a group of civic individuals at a Rotary luncheon. Impressed by Mr. Flath's enthusiasm and vision, he joined with Mr. Flath to launch this valued program and resource for the Central NY military veteran community, serving as HFS vice president and co-founder.
Admiral Paddock works to ensure the stability and growth of Honor Flight Syracuse by focusing on policies and procedures to set a path for the future. His vision helped Honor Flight grow to what HFS has become today, and set the organization on a path to success. Initially, he coordinated each Mission's Welcome Home ceremonies. He now focuses on HFS governance and leads the team which compiles the military biographies of HFS Mission veterans to highlight their many contributions to provide the security and freedoms enjoyed today by not only U.S. citizens but many others throughout the world.
Rear Admiral Paddock spent thirty-seven years active and inactive duty with the U.S. Navy and the Navy Reserve. He served in Joint and Combined Joint posts and operations with all US military branches and with allied forces in NATO. In addition to his years of service to this country, he had a parallel career in the industry with General Electric and Lockheed Martin. He also is President and Owner of Advance Concept Consulting, LLC. He is an alumnus of Syracuse University and Naval Postgraduate School.
Admiral Paddock lives in Skaneateles with his wife, Sharon.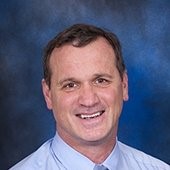 Mike Gasapo – Vice President & Director of Operations
USMC retired
Michael Gasapo has been the Honor Flight Syracuse Director of Operations since inception in 2012. He plans and leads each Mission to Washington, DC to honor and thank our veterans. He first became involved with Honor Flight Syracuse to honor those veterans that have served our country and in memory of the friends he served with that are no longer with us.
Michael is a retired Major from the United States Marine Corps, after serving for 20 years in a variety of positions and locations, including Somalia, Southwest Asia, Korea and Japan. Michael is currently the Plant Manager for Linde HealthCare. Prior to that, he was the Strategy Manager for SRC, Inc. from 1998 – 2013.
Michael lives on Onondaga Hill with his wife Sara, a former Navy nurse.  Military life runs in the Gasapo family.  Together, they have three sons – James, a former Captain with the 101st Air Assault Division with 2 combat tours in Iraq, Steven, and Daniel, serving as an active duty officer in the US Marine Corps. Michael's Dad, Mike, is a World War II veteran.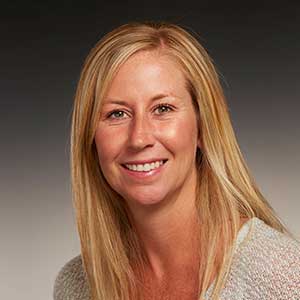 Kara Keyes, MS, RNC – Director, Health and Safety
Instructor/Clinical Coordinator, Le Moyne College
Kara Keyes, MS, RN, joined Honor Flight Syracuse in 2013 as the director of health and safety. Leading a team of nursing students from LeMoyne College of Nursing, Ms. Keyes supports the medical needs of the veterans traveling on a mission. In addition to screening every veteran prior to a mission to understand each unique health situation, Ms. Keyes oversees the 8 nurses that travel on each mission.
She sees Honor Flight an opportunity to listen to voices of a generation that sacrificed their lives and families for their country. Their experiences are priceless and invaluable and need to be shared! HFS gives them the avenue to do that.  Ms. Keyes lives in Cicero with her family and is a professor of nursing at LeMoyne College.
Tom Shaw, Secretary/Counsel
Attorney-at-Law (USAF Veteran)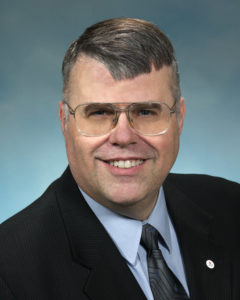 Dick Blansett – Treasurer
LT COL US Air Force, Retired
Richard (Dick) Blansett joined the Honor Flight Syracuse board in November 2012 and currently serves as Honor Flight's treasurer. He is a member of the Development Committee, and also serves as the lead coordinator for the Welcome Home program.
Mr. Blansett retired in 2011 from the American Red Cross, where he served as the Regional Development Director for over a decade. He served in the 174th FW, NY Air National Guard from 1967 – 2000 in several roles, both active duty and traditional guardsman. He also spent many years as District Scout Executive for the Boy Scouts of America.
Mr. Blansett was born in Watertown, NY and currently resides in Liverpool with his wife Julie. They have two children and two grandchildren.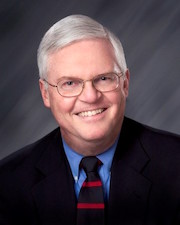 Jeff Bastable – Director of Development/Philanthropy
ReLe Consulting & American Cancer Society (retired)
Jeff Bastable has been a healthcare management executive, a fundraising professional, and active community volunteer for over 40 years. He joined the American Cancer Society as Director of Major and Planned Giving for Upstate New York in July of 2009 retiring in 2014. In this role, he was responsible for developing, stewarding, and securing major and planned gifts for all Upstate Regions, including a $10 million capital campaign for the American Cancer Society's B. Thomas Golisano Hope Lodge and Hospitality House in Rochester, NY. He served as a Senior Consultant at Hollis Associates Acquisition Advisors, LLC and CEO of Critical Point LLC a start up in health care delivery. His consultancy work continued at St Joseph's Hospital, Syracuse developing a planned giving program. In 2014, he joined Gary Livent and created B + L Consulting, offering coaching and mentoring services to new foundation and nonprofit fund raising professionals.
Jeff's career has focused on executive level hospital management, medical group management, and managed care at Excellus Blue Cross/Blue Shield, Univera Health Care of CNY, and Health Services Association of CNY (PHP). He also served as CEO of Westerly Hospital and Community Health of Westerly, Rhode Island, and in various managerial positions at Memorial Sloan-Kettering Cancer Center in New York City.
His volunteer work has included a life long role as a volunteer, board member and chair of United Way wherever he has lived. Other board work has included Loretto Foundation, Boy Scouts, and the Syracuse University Varsity Club where he served also as President and was named a Letter winner of Distinction in 2008.
He has served on the board of "Honor Flight Syracuse" since right after its inception and is their Director of Philanthropy. He was appointed by the Governor and serves in the Selective Service Board. He has been a member of the Board of Advisors, Syracuse University College of Arts and Sciences for almost twenty years. For eight years, he served on the faculty of SUNY Upstate Medical University in Medical Humanities during the first two years of medical school instruction. He served on the CNY Ethics Institute. He is a past Executive-In-Residence at Cornell University and serves as an Instructor in the Sloan Program in Health Services Administration. Currently, Bastable has served on the board of a for profit start up based in Singapore, Active Global Care Givers, LLC.
A native of Upstate New York, Jeff earned an undergraduate and graduate degree from Syracuse University and a Master of Business Administration from the Sloan Program, Cornell University. He is married with two children who are veteran officers of the United States Navy. His wife is Emeritus Professor and Founding Director of the LeMoyne Nursing Program and is the author of three professional textbooks.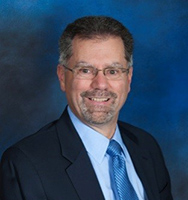 Phil Fazio – Director at Large
Executive Vice President of Finance, CFO and Treasurer, SRC, Inc.
Phil Fazio has been with Honor Flight Syracuse since its inception, as he works for the founding sponsor, SRC, Inc. His experience on Mission 02 in October 2013 changed him forever and Honor Flight is his passion as a way to honor his late father, a World War II veteran.
On each mission, Mr. Fazio strives to show the same honor and respect to all our veterans – World War II, Korean War, and Vietnam War. As he brings strong financial knowledge to the board, he also works to ensure the next two years of planned missions are fully funded by the end of the previous year.
Mr. Fazio is the EVP of Finance and CFO of SRC, Inc. He has also worked for Altarum (Formerly ERIM) in Ann Arbor, Michigan, and Philips Electronics. He has a wealth of financial and military knowledge as both SRC and Altarum are defense contractors.
Mr. Fazio is originally from New Jersey and came to Syracuse in 2006. He and his wife Meg have three children and one granddaughter. They live in Syracuse.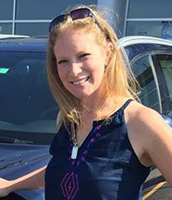 Amy Delia – Director of Marketing Communications
Communications Director, American Cancer Society
Amy Delia joined Honor Flight Syracuse in August 2014 as the director of the communications and marketing team. Her team coordinates media outreach, the Speaker's Bureau, merchandising, and event participation. Mrs. Delia served as a Guardian on Mission 04 and joined Honor Flight in honor of her grandfather, an early Honor Flight participant out of the Ohio hub.
Ms. Delia has worked for the American Cancer Society in Central NY for over 13 years and has expertise in the areas of media, marketing, branding, advertising, social media, and issues management. She has extensive media relationships throughout the Honor Flight region.
Ms. Delia resides in Baldwinsville, NY with her husband Jim and their daughter Alexa. As her daughter never had the opportunity to get to know her great-grandfathers, both of whom served in World War II, Ms. Delia sees Honor Flight as a way to not only honor veterans, but to ensure their memories, stories, and knowledge continue to be passed down for future generations. We must never forget what these heroes gave so we have today's freedoms.
Tara Renner – Audit Committee Chair
Tara Renner grew up in Cleveland and then moved to Skaneateles, NY. She currently resides in North Syracuse. She graduated from Bethany College, with a major in Spanish, lived abroad in Spain for 1 year, earned her Master of International Management from the American Graduate School of International Management, with a concentration in Finance, and then went on to get her M.B.A. in Finance from Syracuse University.
Tara owned Adams Travel in Auburn for 14 years and has worked as an accountant for various companies, holding positions ranging from Accounting Supervisor to Controller. Most recently she worked for Time Warner Cable and as the Controller of the local Longhouse Boy Scout Council. Currently she is retired.
Volunteering has always been a huge part of Tara's life, including being a Rotarian for 30 years, working with HumaneCNY, being a Big Sister, and holding Board positions with Cayuga County's SPCA, United Way, and Chamber of Commerce in years past. Her passions include rescuing cats, wildlife, travel, and photography.
After listening to Dick Blansett talk about Honor Flight Syracuse during a Rotary meeting, Tara was so moved by what HFS does that she volunteered to help out on the HFS audit committee, eventually chairing the committee. During early 2016 she joined the Board of Directors. Tara has volunteered at the airport during multiple missions, both in the send-off and at the Welcome Home. She loves interacting with the Veterans and helping make sure they have an incredible, and memorable, special day.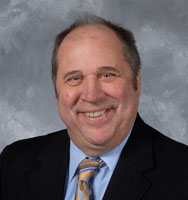 John Hall – Director of Volunteers
Manager Sales Engineer Development, Carrier Commercial Systems
John Hall joined Honor Flight Syracuse as a guardian on Mission 2 with his father, a WWII veteran, and his brother a Viet Nam veteran. He is Director of Volunteer Resources and has served in various capacities with Honor Flight to include Marketing/Communications team member, leading the HFS Speakers Bureau, and serving in Mission day volunteer roles.
A graduate of Syracuse University in 1976; John spent 23 years of service both active duty and reserve as a commissioned officer in the United States Army having retired as a Major – US Army Reserve.
He served as Company Commander and Operations Officer 3rd Brigade – Training and Doctrine Command, and various staff roles in the 376th Combat Support Hospital and 241st General Hospital.
His professional career spans 37 years with Carrier Corporation serving in various leadership and managerial roles in Human Resources both transport refrigeration and commercial systems divisions. John is currently Manager – Carrier Sales Engineer Development and is responsible for the acquisition and development of Carrier's newly hired sales engineers.
John and, his wife Kathy, are the proud parents of 3 children and 2 grandchildren. They make their home in Onondaga Hill – Syracuse, NY.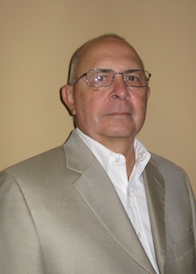 Tom Quinn – Finance Committee Chair
C.P.A. (Ret.), U.S. Army veteran
Tom joined the cadre of Honor Flight Syracuse volunteers after he witnessed the positive impact on his father-in-law, a WWII B-24 bomber pilot, who flew on HFS Mission 2. As Tom then wished to help honor those who sacrificed to protect our freedoms, he started out helping with Mission wheel chair preparation and take-down; and, later assisted Dick Blansett, Honor Flight Syracuse Treasurer, with financial matters. He now serves as chair of the Finance Committee. He is also a volunteer driver for Disabled Veterans of America.
Mr. Quinn is a retired Certified Public Accountant. During his career he served as a financial executive with Tetra Tech, Applied Theory Corporation, and the O'Brien & Gere Companies. His experience includes management system implementations and problem solving as well as a broad range of business administration responsibilities.
Tom is an alumnus of St Bonaventure University. Upon graduation, he was commissioned as a US Army Officer. Active duty and reserve roles included assignments with combat training units and air defense missile units (Republic of Korea).
Mr. Quinn and his wife Linda reside in Baldwinsville and are the proud parents of two children and five grandchildren.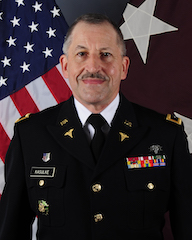 Robert J. Kasulke – Northern Region Director
Major General, U.S. Army, retired
MG Robert J. Kasulke is a graduate of Fordham University where he received a Bachelor of Science degree in Biology in 1971 and earned a Masters in Public Administration from Syracuse University, Maxwell School of Citizenship and Public Administration in 1996. He earned his degree in Medicine in 1975 and is a graduate of the AMEDD Officer Basic Course, the AMEDD Officer Advanced Course, Com-mand and General Staff College and the United States Army War College class of 1999.
MG Kasulke received a direct commission in the Medical Corps in 1980 following graduation from the State University of New York, Syracuse, College of Medicine while completing a Fellowship in Vascular Surgery. He has served in the U.S. Army Reserve since 1980 and held assignments as General Surgeon, 5503d US Army Hospital, 912th Combat Support Hospital and Chief of Surgery of the 376th Combat Support Hospital. He commanded Detachments 1, 2 and 3 of the 310th Field Hospital and the 865th Combat Support Hospital. He was appointed as the Commander of the 8th Medical Brigade in May 2001. From March of 2005 through March of 2009 he served as the Deputy Surgeon for Mobilization, Readiness and Reserve Affairs. MG Kasulke's last assignment was as the Command of the Army Reserve Medical Command and dual-hatted as Commander of the Reserve Component Soldier Medical Support Center (RC SMSC). The RC SMSC developed, coordinated, and integrated administrative and medical efforts for wounded, ill, and injured Soldiers in order to promote future readiness of the force.
In June of 2013, MG Kasulke was appointed by the Chief of the Army Reserve as an Army Reserve Ambassador (ARA.) ARA develop awareness and advocacy with community leaders and are vitally important bridges to communities across the Nation. They function at the state and local level and voluntarily represent the CAR without salary, wages or other benefits. ARAs educate the public, community leaders and congressional staff offices about the capabilities and value of the Army Reserve and its Soldiers.
MG Kasulke's military decorations and awards include the Legion of Merit, the Meritori-ous Service Medal, the Army Commendation with one Oak Leaf Cluster, the Army Reserve Component Achievement Medal with four Oak Leaf Cluters, the National Defense Service Medal, the Armed Forces Reserve Medal with Silver Hourglass, the Overseas Training Ribbon, second award, and the Expert Field Medical Badge. The Surgeon General named MG Kasulke a Distinguished Member of the Medical Regiment. He is a member of the Order of Military Medical Merit.
MG Kasulke has an office-based practice specializing in the medical and surgical treatment of patients who suffer from venous disease. He is board certified in both general and vascular surgery. MG Kasulke serves the citizens of Jefferson County New York as their Deputy Medical Examiner and the Medical Director of The Hospice of Jefferson County. MG Kasulke is a life member of the Reserve Officers Association (ROA) and was elected as the National Surgeonn and as the United States Vice-President of The Interallied Confederation of Medical Reserve Officers (CIOMR.)
MG Kasulke is a resident of New York where he resides with his wife Catherine. They have two children, Kristen Hamp and Stephen.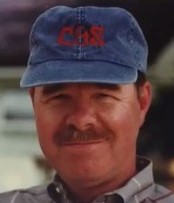 Orrin B. "Mac" MacMurray – Director of Outreach
CEO C&S Companies; COL., U.S. Army Reserve, retired
Orrin MacMurray "Mac" was born on Long Island, New York, and moved to Manlius, New York, in 1963. He graduated from Fayetteville-Manlius High School in 1965 and went on to obtain a Bachelor of Science degree in Civil Engineering from Indiana Institute of Technology in Fort Wayne, Indiana, in 1969.
Upon graduation, Mac joined the Penn-Central Railroad as a Management Trainee. His tenure with Penn Central was brief, being called to service with the United State Army in late 1969. After enlistment, Mac completed basic and advanced individual training at Fort Leonard Wood, Missouri, as a Combat Engineer. In 1970, he attended Officer Candidate School at Fort Belvoir, Virginia, and was commissioned Second Lieutenant in the United States Army Corps of Engineers. After active duty tours at Fort Drum, New York, and in the Republic of Vietnam, he reverted from active service to the reserves and rejoined the civilian world.
Mac entered the consulting engineering and construction profession in 1971 when he took a position in Syracuse as Resident Engineer in charge of construction for a wastewater treatment plant. Mac joined C&S Engineers, Inc., in 1972 and became a Licensed Professional Engineer in 1978. His first assignment was as a Design Engineer on wastewater facilities in the Syracuse area. A career that began as an Assistant Engineer some 20 years earlier progressed to where Mac was appointed President and CEO of C&S in 1994.
After becoming C&S CEO, Mac led the company to diversify. Subsidiary companies were established starting with C&S Design Build in 1994, C&S Technical Resources, Inc. in 1996 and C&S Operations, Inc. in 1997; all of which Mac lead the creation of. In recognition of Mac's continuing role, after stepping down as Chairman in 2013, he is now Chairman Emeritus.
Throughout his career, Mac has been active in numerous professional associations and societies. Mac holds many volunteer positions outside of business as well. Mac continued his involvement with the military after leaving active duty in the US Army Reserve and rose to the rank of full Colonel in the United States Army Corps of Engineers before retiring.
When not engaged in business or public service, Mac enjoys woodworking in his shop at home and camping, as well as traveling with his wife Karen.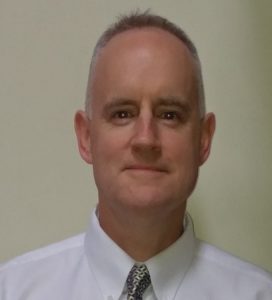 Brian Dixon – Director, Outreach Team
Merchandise Manager, Mystic Stamp Company, Colonel, U.S. Army Reserve, retired
Brian first learned of Honor Flight Syracuse while welcoming home a family friend and WWII Navy veteran during Mission 10.  Upon hearing his friend's testimonial and seeing the outpouring of community support for veterans at the welcome-home event, Brian was inspired to volunteer for the Honor Flight Syracuse organization.  In 2018, he was honored with a seat on the Board of Directors as part of the Outreach Team. The Outreach team endeavors to ensure all veterans have an opportunity to learn about the Honor Flight Syracuse and Flags of Our Heroes programs.  Our motto asserts, "let no veteran miss the opportunity because they didn't know."
For over 20 years, Brian has worked for Mystic Stamp Company in Camden, NY and has expertise in leading multidisciplinary teams in industrial, commercial, government, and military environments.  Brian has extensive experience in Operations, Merchandise, and Fulfillment management with concentrations in inventory, logistics, and product assembly.  Additional experience includes execution of multi-million dollar projects while ensuring regulatory compliance.
In 2018, he retired from the Army Reserve having served in a variety of engineer, individual training, joint, collective training, and professional development units. Throughout his career, Brian was selected for numerous leadership positions, including company, battalion, and brigade-level commands.
An alumnus of Clarkson University, Brian also received his commission from the U.S. Army Engineer branch upon graduation.  Having received a Bachelor of Science in Industrial Distribution from Clarkson, he later received a Master of Strategic Studies from the Army War College in Carlisle, PA.
A Central New York native, Brian currently resides in Blossvale, NY with his wife, Donalyn.  They have two grown sons.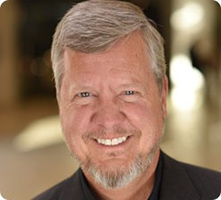 Eric Amberge – Director of Information Systems
Strategic Advisor, Jackpine Technologies (USAF veteran)
After serving as a Guardian on Mission 01, Eric was honored to join the Honor Flight Board in late 2012 as Director for Information Systems. On subsequent missions, Eric served as a Mission Staff volunteer (Bus Captain and Guardian Orientation support). He currently works as a Strategic Advisor for Jackpine Technologies, a proven provider of Cloud computing (Dev/OPS) services to the Defense Department. Prior to joining Jackpine, he served as Vice President, Altamira Technologies leading strategic partnerships for classified Defense programs throughout North America. Prior to joining Altamira, his assignments included COO of APG Technologies, Senior Director at Oracle Corporation and Program Manager for Kodak's Government Systems Division. Eric started his career serving over eight years as an active duty Air Force officer. His military service spanned the latter part of the Cold War and Operations Desert Shield/Desert Storm. During his Air Force tenure, Eric led an award-winning team that successfully developed and fielded a highly complex software system (the Advanced Planning System), which unified and improved Theater Air Battle Planning worldwide.  His education includes:  B.S. Physics (SUNY Fredonia), B.S. Electrical Engineering (Summa Cum Laude, Ohio University) and M.B.A. Information Systems (Cum Laude, RPI).
Eric also serves our veterans as Commander of American Legion Post #239 in Skaneateles, NY, where he volunteers in support the Syracuse Veterans Administration Hospital and the Grace Chapel Veterans Outreach. He resides in Skaneateles, NY with his wife Tammy, and together they have three sons, two daughters, two grandsons, and two granddaughters.
SPECIAL THANKS:
The HFS Board of Directors expresses our most profound THANKS to Honor Flight Rochester for mentoring, training and supporting the founders of Honor Flight Syracuse.