The Flags of Our Heroes Program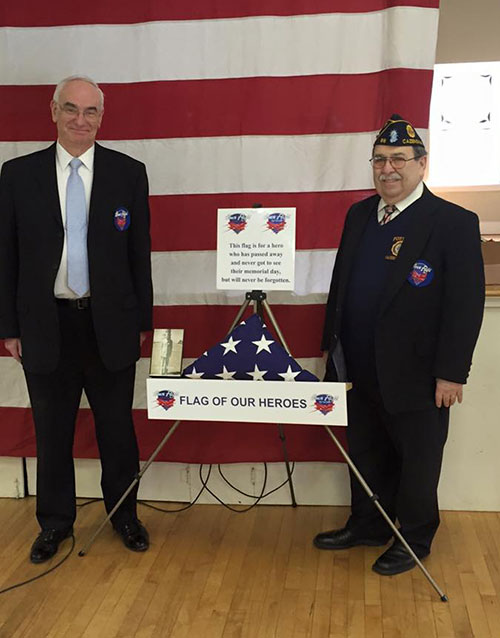 The Flags of Our Heroes Program is the newest initiative of Honor Flight Syracuse. This program enables us to show the respect so richly deserved to our deceased veterans and their families. We want to provide these families with the opportunity to know that their family member was honored with the highest regard and respect at the appropriate National Memorial in Washington, D.C.
In order to do this, Honor Flight Syracuse requests from the family and/or friends of the deceased veteran, a 5 x 7 photo of the veteran and a copy of the obituary notice, if available. A flag of a deceased War Veteran has been donated, and is taken along with your veteran's photo on one of our tours to the Memorial in Washington, D.C. The flag and photo would be placed in front of the Memorial and a photo taken. The family would then receive an 8 x 10 photo and a formal certificate from Honor Flight Syracuse honoring the veteran and their participation in spirit with us on that Mission. All items taken to Washington would be returned to the family after the trip.
If you are interested in honoring a deceased veteran from your family in this way, please contact Honor Flight Syracuse at www.HonorFlightSyracuse.org or you can contact Tom Shaw directly at tom@tomshawlaw.com or by telephone at (315) 445-9894.
We deeply appreciate your veteran's service to our Country. We will be honored to commemorate your veteran's service through the Flags of Our Heroes Ceremony.
Sincerely,
Tom Shaw
Honor Flight Syracuse
Flags Of Our Heroes Program Manager
PO Box 514
Syracuse, NY 13214-0514
Telephone: (315) 445-9894
Email: tom@tomshawlaw.com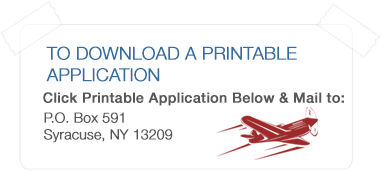 For information about the WWII Memorial, please visit: www.nps.gov/wwii/
For information about the Korean War Memorial, please visit: www.nps.gov/kowa/
For information about the Vietnam Memorial Wall, please visit: www.nps.gov.vive/