Mission #016
April 30, 2022 @ 7:30 am

-

6:15 pm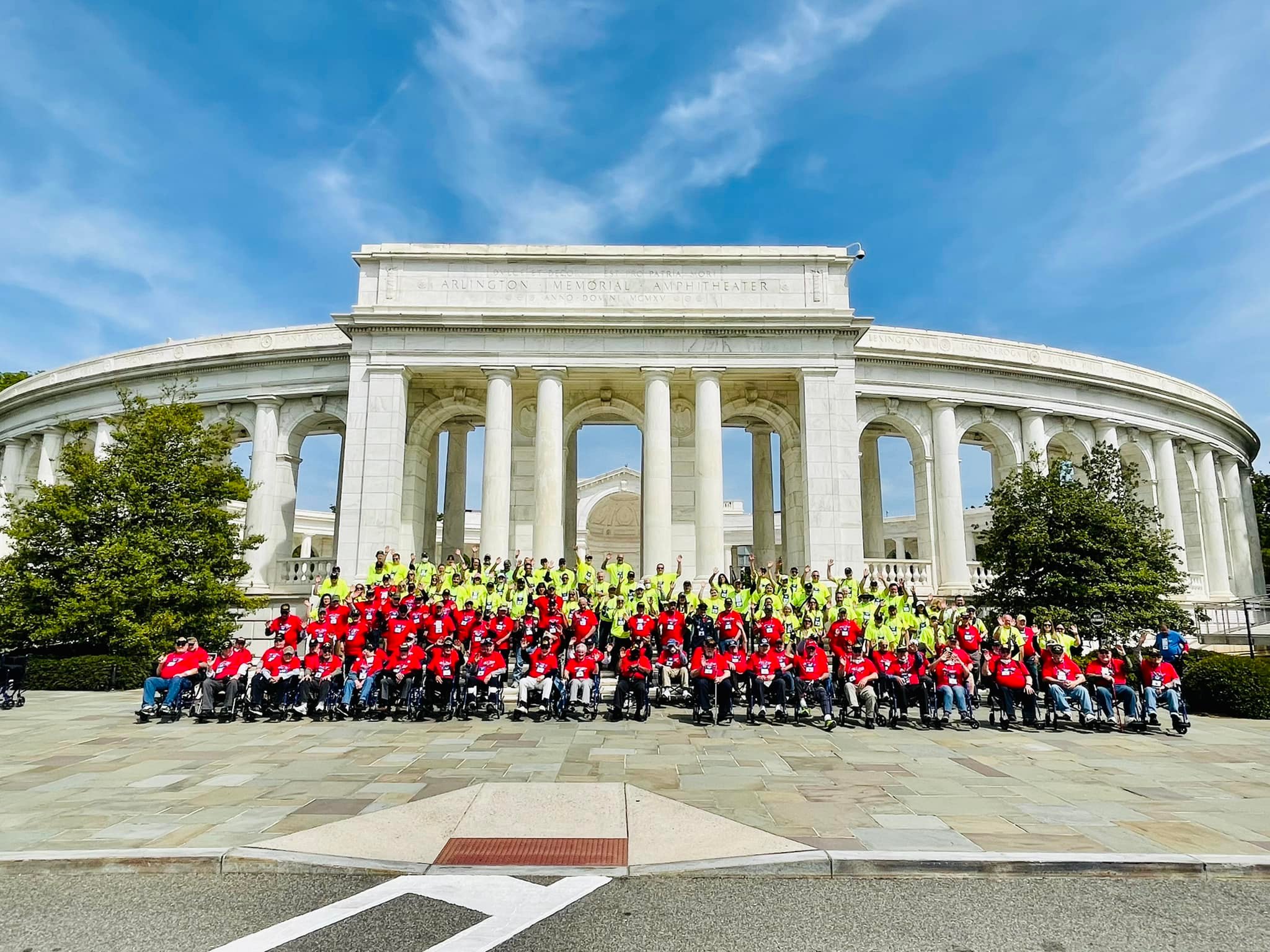 Syracuse, NY – Years ago, 81 men and women served in the United States Armed Forces at the
height of World War II, the Korean War, and the Vietnam War. Saturday, April 30, thanks to
Honor Flight Syracuse, these veterans will travel to Washington, DC to visit monuments
honoring their service and sacrifice.
"Nothing is more important than showing our deep appreciation for the service and sacrifice of
the veterans we serve throughout Central New York," said Kevin Bradley, president, Honor
Flight Syracuse. "We are so honored and thankful for all of our volunteers, sponsors and
contributors for making Mission 16 possible, and for helping us continue our mission of flying
veterans to Washington, DC to receive the honor and recognition that they so rightfully
deserve."
Honor Flight Network was formed in 2005 to transport veterans at no cost to Washington, DC
to visit their memorials. Honor Flight's current focus is WWII and Korean War veterans, as well
as those from any conflict with a terminal illness. Honor Flight Syracuse conducted its inaugural
mission in October 2012 for 27 veterans and since then, over 1,050 veterans have traveled from
Central and Northern New York and the Mohawk Valley.
Mission 16 also includes each veteran's Honor Flight Guardian, and other HFS volunteers who
accompany them and help navigate the day. The Le Moyne College Nursing Program generously
provides for veterans' health and safety aspects for each mission. Professor Kara Evans leads a
team of 9 nurses working to ensure each veteran is well enough to travel and attending to the
needs that come up during the journey.
Mission 16 departs Syracuse on an American Airlines charter flight at 7:30 a.m. After arriving at
Reagan National Airport, chartered buses will transport our veterans and supporting flight team
to the WWII Memorial, the USAF Memorial, and the Korean and Vietnam War Memorials. The
capstone event is observing the "Changing of the Guard" at the Tomb of the Unknown Soldier
in Arlington National Cemetery.
After returning to Hancock Airport at 6:15 p.m., families and friends will be on hand to greet
the returning Veterans and participate in a short Welcome Home Celebration; an inspiring and
emotional end to a day touching everyone's heart.
Media Covering the Welcome Home: Please call Aiden McGuire at 315.454.2808 to coordinate
coverage. Plan on arriving no later than 6:00 p.m. The Water Cannon landing at 6:15pm will be
visible from outside the South Terminal (weather dependent). You can get shots from outside,
on top of the Parking Garage, or inside on the new walkway that crosses from the Parking
Garage to the South Terminal. Interviews with veterans during will be available during Parade
Line Up only, which will take place inside the South Terminal by baggage claim (you will have
about 45 minutes). Although we do not anticipate any delays, if you prefer I can call/text
you/your news room when the plane leaves DC to give you an exact arrival time.