Honor Flight Syracuse—an American Red Cross "Real Hero" 2022…
A few weeks ago, Honor Flight Syracuse was honored by the American Red Cross at their annual Real Heroes Celebration.
Accepting for Honor Flight were Kara Keyes, former Health and Safety Lead and Randy Flath, Cofounder.
Attached is the Red Cross announcement which includes a 5-minute video on our Mission.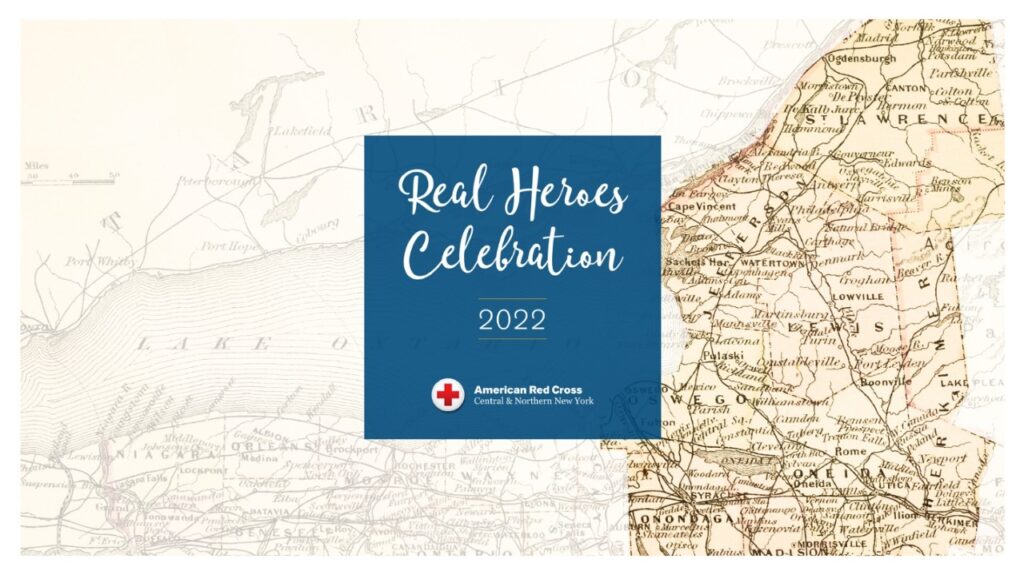 In an instant, real people became Real Heroes!

Thank you so much for joining us at the Real Heroes Celebration. It was an inspirational event celebrating extraordinary acts of heroism and compassion from real people in our community. We welcomed seven honorees and their sponsors from around Central and Northern New York and more than 250 guests. Our celebration was made possible by our generous sponsors, our heroes, and our amazing volunteers.
We are also excited to share that our celebration raised more than $105,000 that will support our lifesaving work. Because of your generosity, the Red Cross will continue to be there 24/7 to provide hope and healing when it's needed most. Your support makes a powerful impact on all parts of our mission.
To the Red Cross, you are also heroes for your support and belief in our mission.
Below are the stories of our 2022 Real Heroes
Military Hero: Honor Flight Syracuse
Disaster Services Hero: John B. Miller Jr.
Adult Good Samaritan Hero: Dannielle Binns
Blood Services Hero: Robert Bishop
Community Impact Hero: Jan Maloff
Emergency Services Hero: David Hanson
Youth Good Samaritan Hero: Brett Saunders
Thank you again for celebrating our Heroes.
With gratitude,

Lisa Smith
Executive Director
American Red Cross
Central & Northern NY Chapter