Honor Flight Syracuse – Mission 15 and COVID-19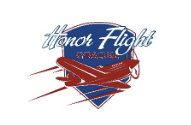 Honor Flight Syracuse Statement
March 13, 2020
The health and safety of the veterans we serve is Honor Flight Syracuse's top priority. We have been in close contact with Honor Flight Network, which has been closely monitoring guidance from the health authorities concerning COVID-19. In accordance with Honor Flight Network policy, Honor Flight Syracuse has decided to postpone Mission 15, which was set for May 2nd. This decision was not made lightly, but upon review of evidence from the Centers for Disease Control and Prevention, the health departments of the District of Columbia and Arlington, Virginia, the growing incidence of coronavirus infections presents too great a risk to the elderly population we serve.
At this point, Mission 15 will be rescheduled to Saturday, September 26th. We will continue to update you regarding our plans as decisions are made.
If you are a veteran or guardian who has already been notified you were to travel on Mission 15, you will receive communication from our health and safety team about the rescheduled Mission 15 date of September 26th. If you have submitted a deceased veteran to be honored with a Flags of Our Heroes Ceremony on the Mission, we will save all submitted photographs and bring them with us in September.
Veteran inquiries to Kara Keyes, Honor Flight Syracuse director of health and safety – 315-247-2479
All other inquiries – HFSNews@HonorFlightSyracuse.org