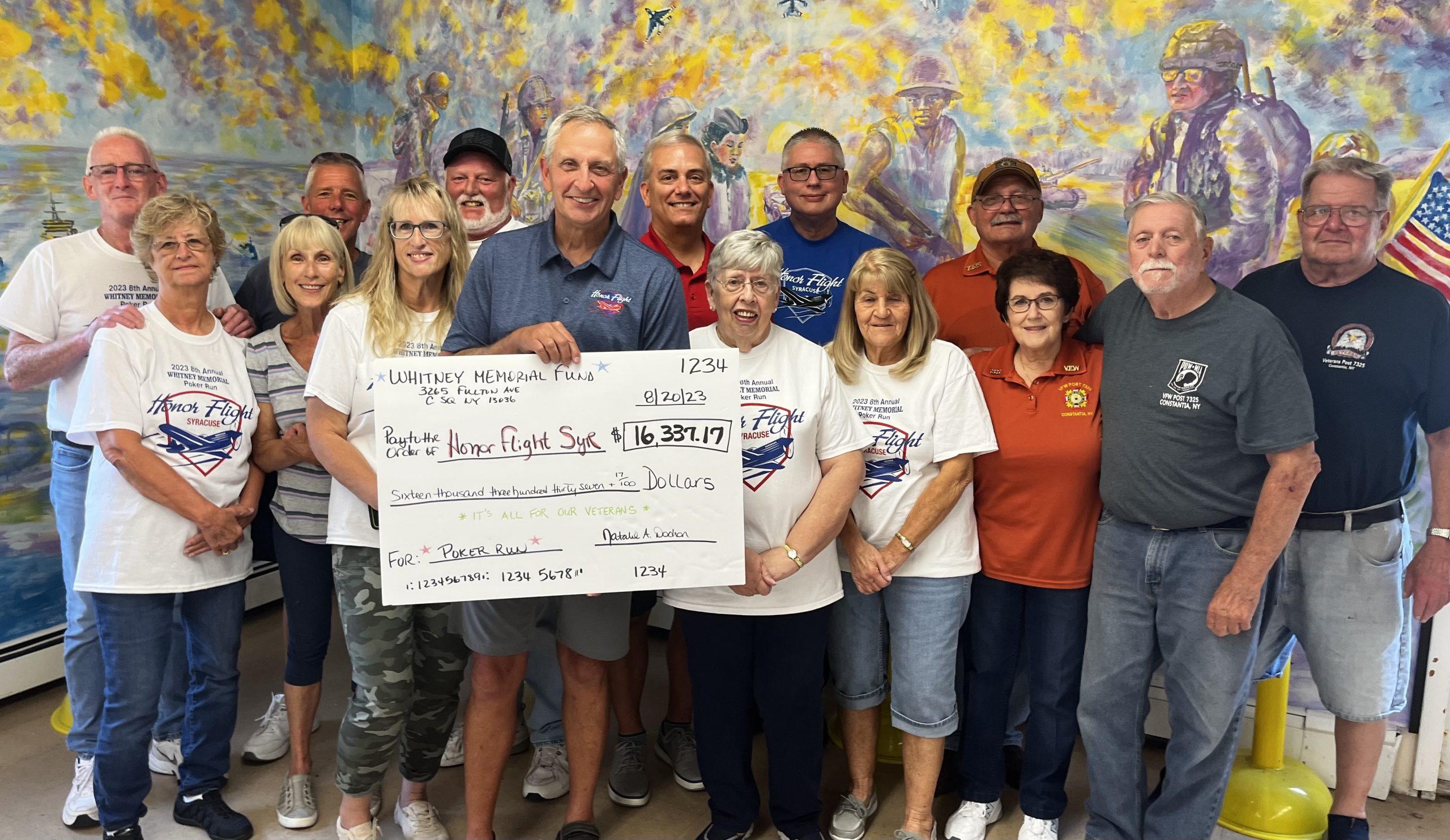 Poker Run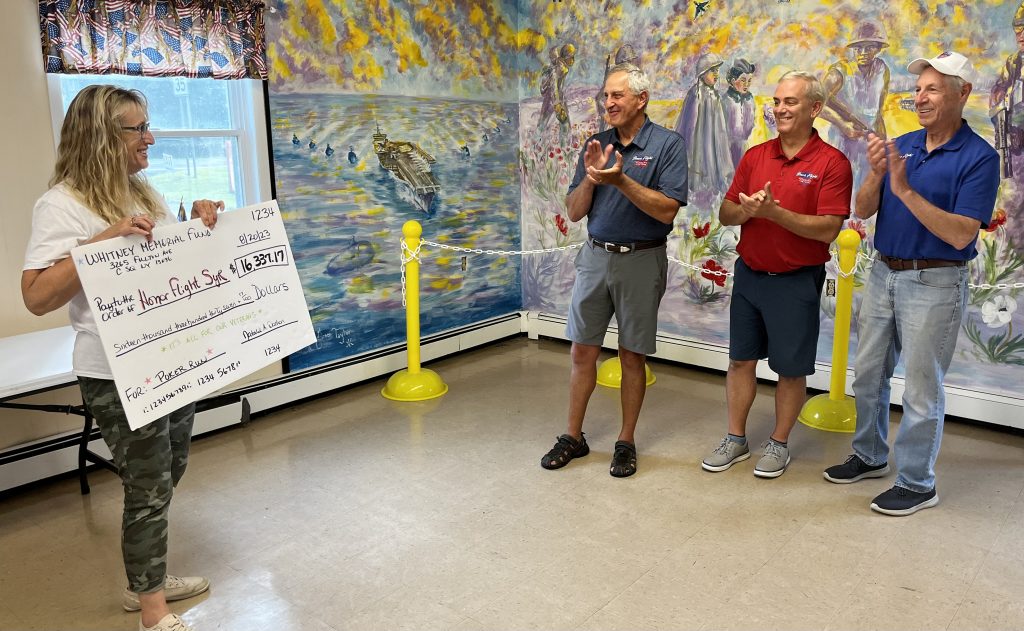 They did it again ! Natalie Dodson and her team set another record for funds raised at the Whitney Foundation Poker Run in Constantia. The proceeds for Honor Flight Syracuse from this year's event total $16,337.17 ! Every year, the Poker Run outdoes itself compared to the year before. Since 2015, this annual event has raised a remarkable $83,980.00 for Honor Flight !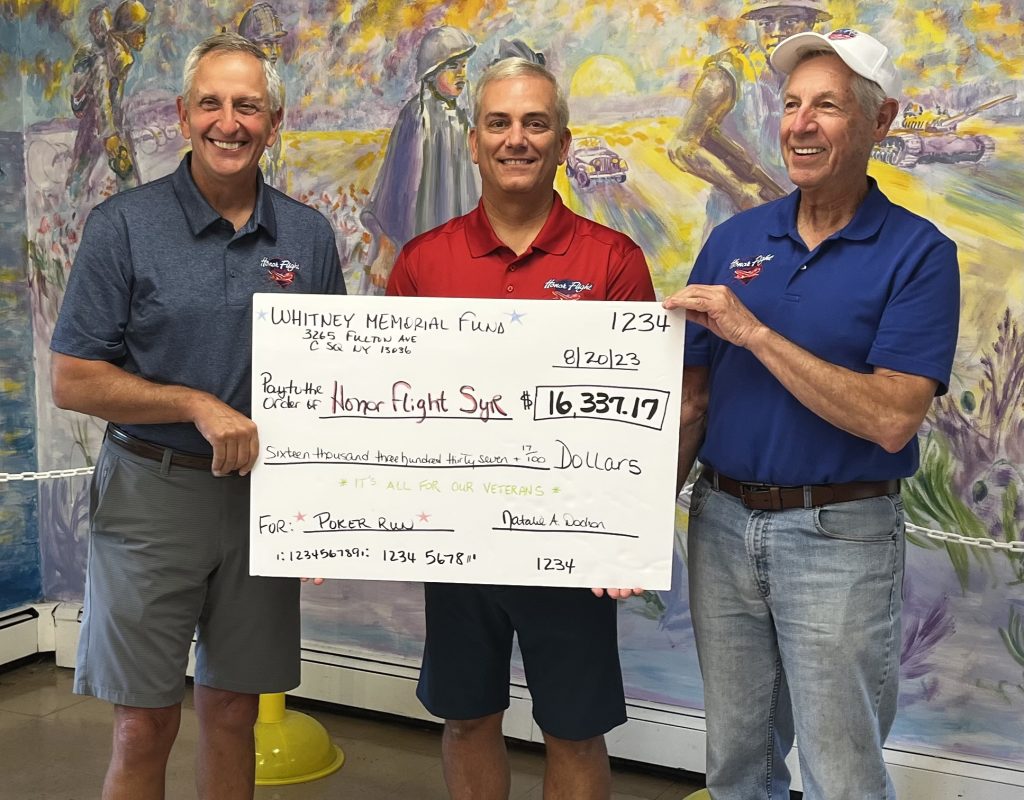 Dodson started the Poker Run in memory of her stepdad, Korean War veteran Richard Whitney. Richard passed away before he could make the Honor Flight himself, but the foundation that Natalie established in his name makes it possible for so many other veterans to make the memorable trip to Washington twice each year. Each year, as she continues to volunteer for Honor Flight, Natalie says she meets more and more veterans who "open up about their experiences for the first time in decades. I want to make sure that everyone who wants to go, can go."
A huge thank you to Natalie, VFW Post 7325 and the entire team of wonderful people in the small, rural community on the North Shore who turn out each summer to support our veterans and Honor Flight Syracuse.