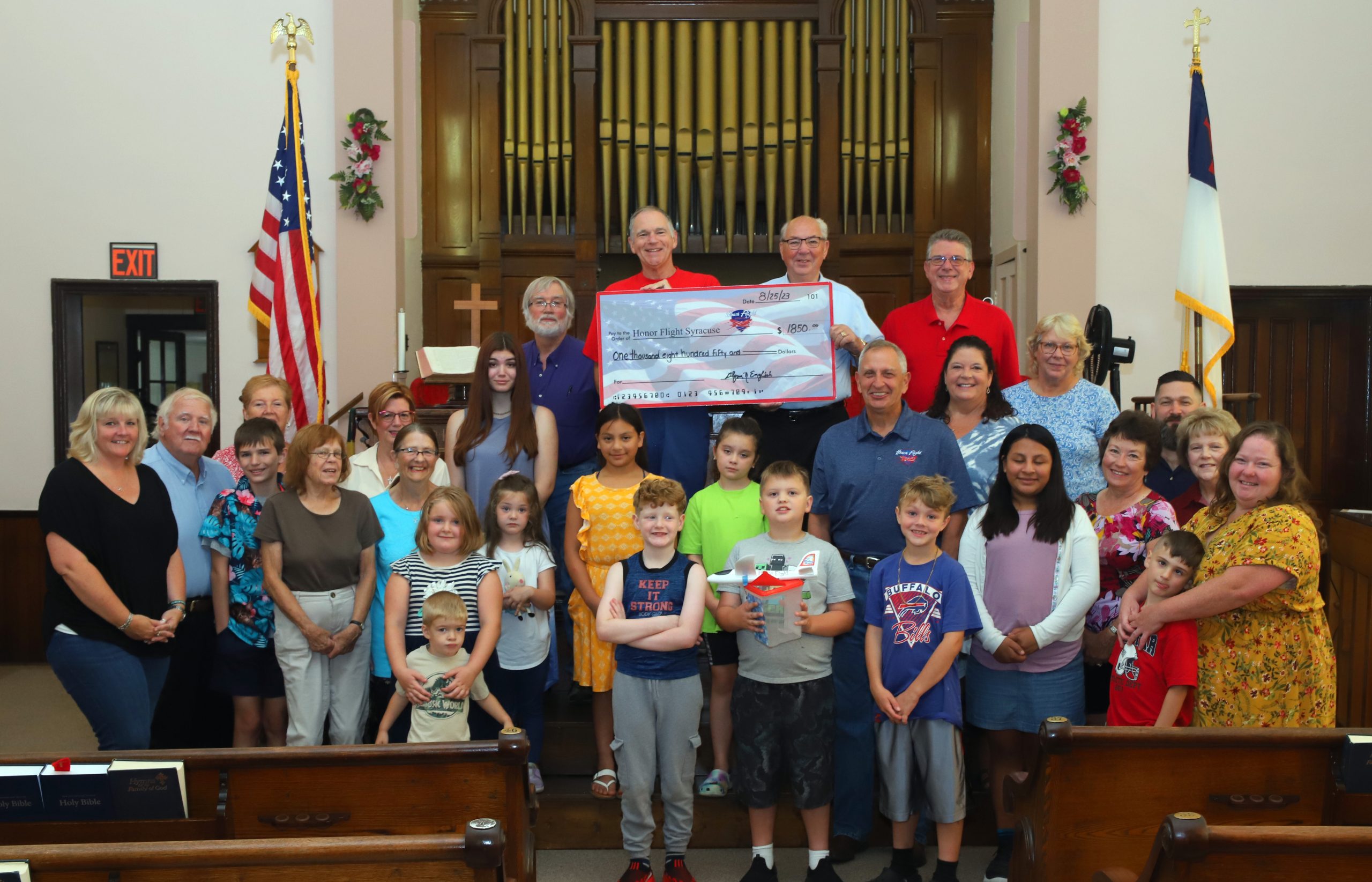 Vacation Bible School Children & Generous Churches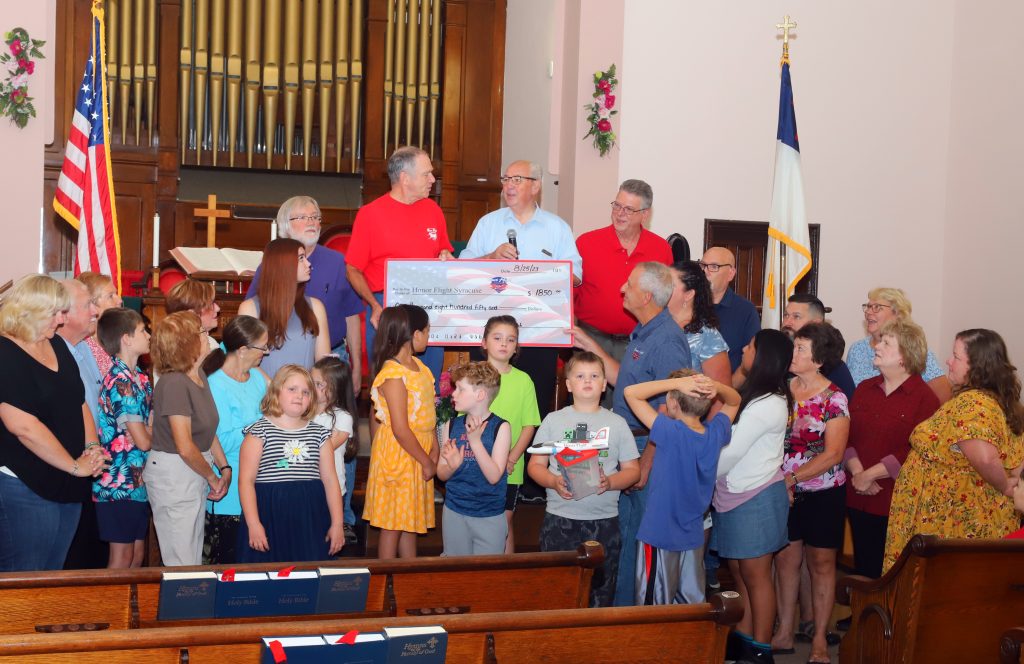 What do you get when 43 Vacation Bible School children and 5 generous churches share their love for veterans ?    You get an outpouring of support for Honor Flight Syracuse.
This summer, Mission 18 alum Glynn English, who served us in Vietnam, told his VBS kids about the Honor Flight experience and asked  them to help raise some money to send more veterans to Washington.   Not only did those kids and their families step up big time, but so did the entire congregations at 5 different churches in several Sunday collections this summer: First Presbyterian Church of Weedsport, Sennett Federated Church, St. Andrew's United Methodist Church of Mottville, First Baptist Church of Weedsport and First United Methodist Church of Weedsport.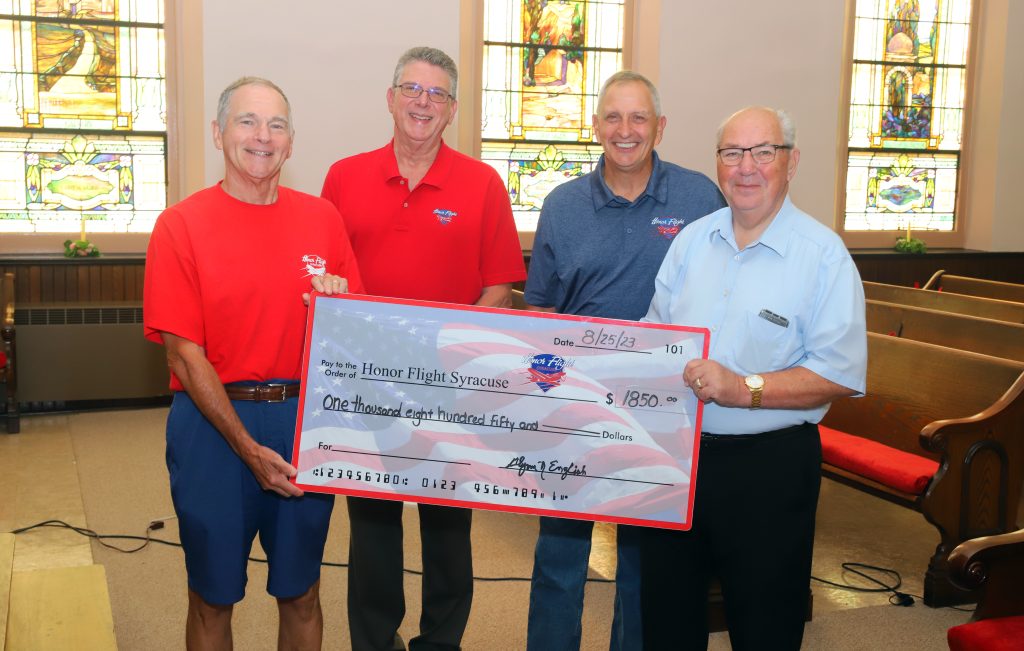 On Friday, August 25, more than two dozen of those 43 children and their parents joined Glynn and other church leaders to present Honor Flight Syracuse with a check for $1,850.00 !   Honor Flight's co-founder Randy Flath, Rob Schoeneck and Dan Cummings were on hand for the presentation.
We are ever so grateful to Glynn, the Vacation Bible School and the generous members of those 5 congregations for coming together for our veterans!